Christmas Glass Mug
Activity Pack Includes
Glass Mugs with lid 500ml x 24
Kraft Christmas Decorative Paper x 1
Medium Jute Roll
Silver Jingle Bells x 1pk
Step by step
Step 1
Cut a piece of Kraft paper into 22cm long x 8cm high. Into the centre of the Kraft paper cut a shape, we cut a Christmas Tree. Insert paper inside the jar.
Step 2
Wrap the Jute around the top of the jar, a few times to create overlapping, when making the knot add 2 bells.
Step 3
Add a sparkle of light with a Tea Light Candle (sold separately - code 113028).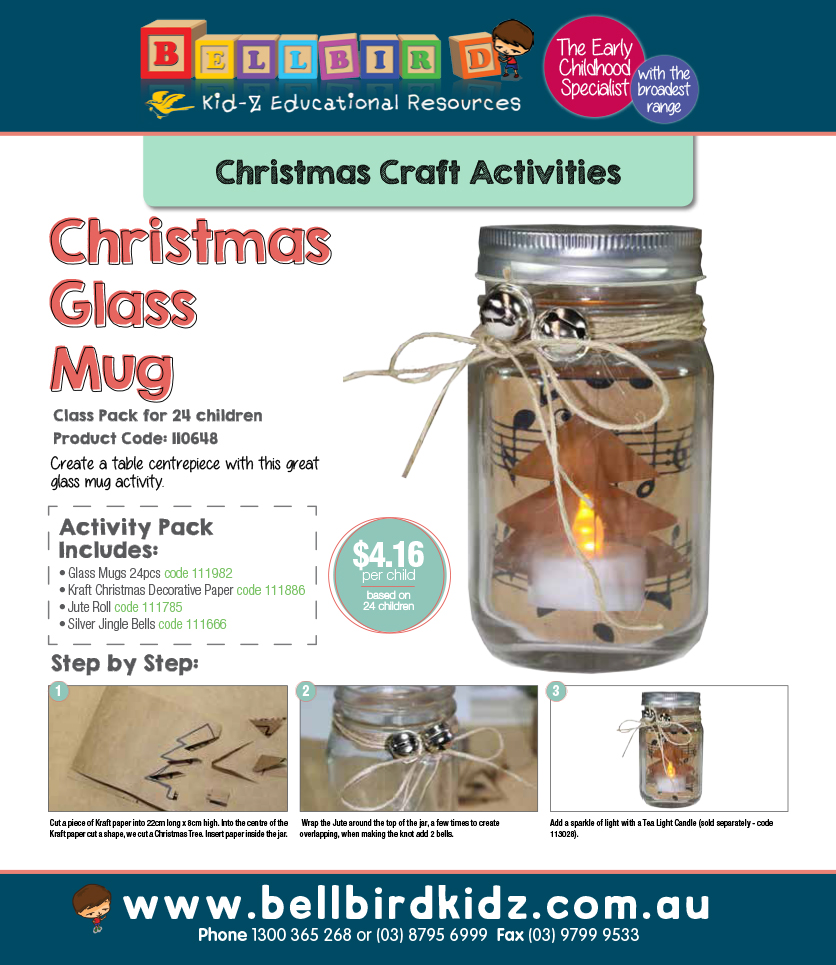 Related Articles
Bellbird's Early Learning At Home

Inspiration and ideas for an early learning routine at home.

Read more

Activity Library

Art & Craft

Making art and fostering creativity is important for the development of fundamental social and cognitive skills. Here's some fun and easy ways to get crafty at home!

Read more