Decorative Glass Mug
Activity Pack Includes
Jute Mesh Lace Roll - 2m
Glass Mug with Lid - 500ml
Step by step
Step 1
Attach an Egg Template onto the glass using blu-tack. (We used recycled paper).
Step 2
Using paint you have on hand, paint the Glass Mug. (We used EC Pearl Junior Acrylic Blue 112637)
Step 3
Once the paint is dry, peel off egg template. Cut a piece of Jute Mesh and tie around the top of the mug. Give the mug as a present filled with lollies or small Easter eggs.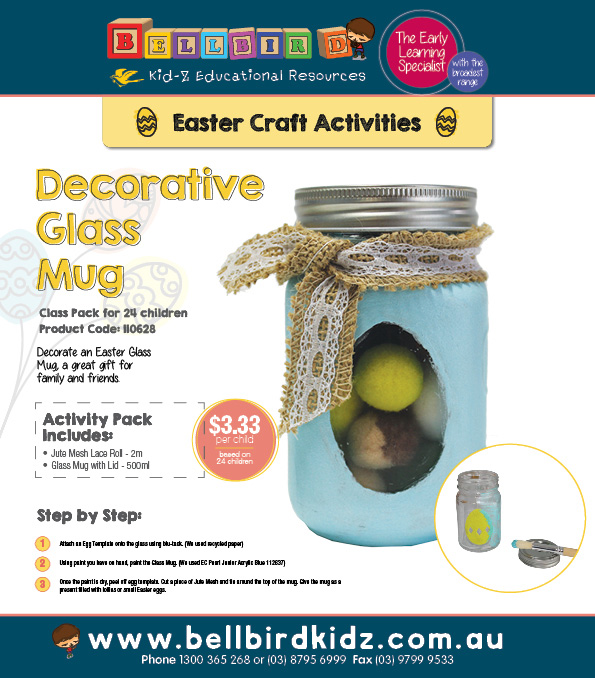 Related Articles
Bellbird's Early Learning At Home

Inspiration and ideas for an early learning routine at home.

Read more

Activity Library

Art & Craft

Making art and fostering creativity is important for the development of fundamental social and cognitive skills. Here's some fun and easy ways to get crafty at home!

Read more