MistleTOES Canvas Board
Activity Pack Includes
Canvas Boards x 24
White Doilies 190mm x 1pack
Step by step
Step 1
Lay 2 doilies on your canvas, we went with one in opposite corners.
Tip: Stick the doilies down on the back of the canvas.
Step 2
Pick your Christmas inspired colour - we have used Liquicryl Brilliant Red - paint your canvas including over the top of the doilies. Allow to dry then peel off doilies.
Step 3
With another colour paint childs feet and have them make a feet impression on the canvas. Allow to dry.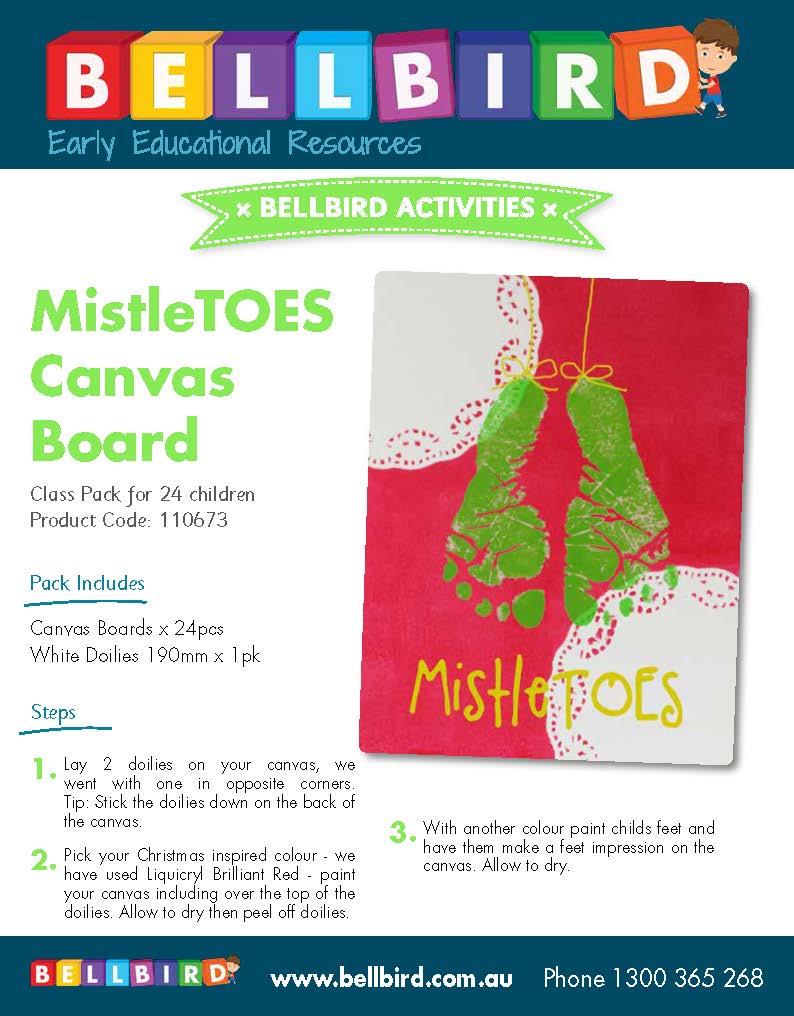 Related Articles
Bellbird's Early Learning At Home

Inspiration and ideas for an early learning routine at home.

Read more

Activity Library

Art & Craft

Making art and fostering creativity is important for the development of fundamental social and cognitive skills. Here's some fun and easy ways to get crafty at home!

Read more