Natural Christmas Wreath
Activity Pack Includes
Natural Wreaths x 30
Wreath Decorations x 4pks
Skeleton Gold Leaves x 2pks
Pearl String x 2pks
Jingle Bells x 2pk
Step by step
Step 1
Wrap Pearl string around the wreath, glue to wreath at the end.
Step 2
Use a few of the Wreath decorations and glue to wreath, we grouped ours at the bottom, but you can scatter them around the wreath.
Step 3
Attached 4 Skeleton Gold leaves to the wreath, we've glued two on either side. As a final touch, attached a couple of bells, so that when the wreath moves you can hear the bells jingle. .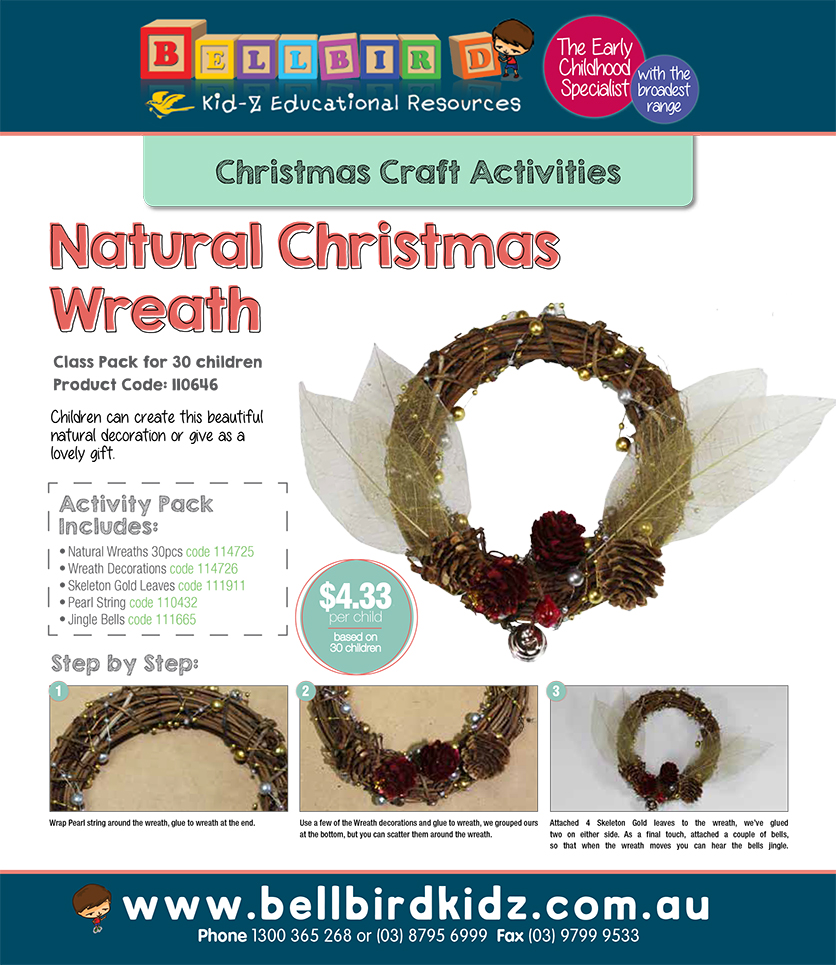 Related Articles
Bellbird's Early Learning At Home

Inspiration and ideas for an early learning routine at home.

Read more

Activity Library

Art & Craft

Making art and fostering creativity is important for the development of fundamental social and cognitive skills. Here's some fun and easy ways to get crafty at home!

Read more