Why Bellbird is 100% Digital for 2020
Profile:
In 2020, we're proud to be going digital here at Bellbird.
Written by: Trent Dean
In 2020, we're proud to be going digital here at Bellbird. What does this mean? We're removing the big paper catalogues you've come to know and streamlining the ordering process so we can reach you faster and more efficiently. At the core of this is our commitment to being as sustainable as possible, and providing you, our loyal customers, with the most efficient and effective customer experience. You can get in on the action right now by accessing our 2020 product range and placing an order through your account that is already set up and ready to go!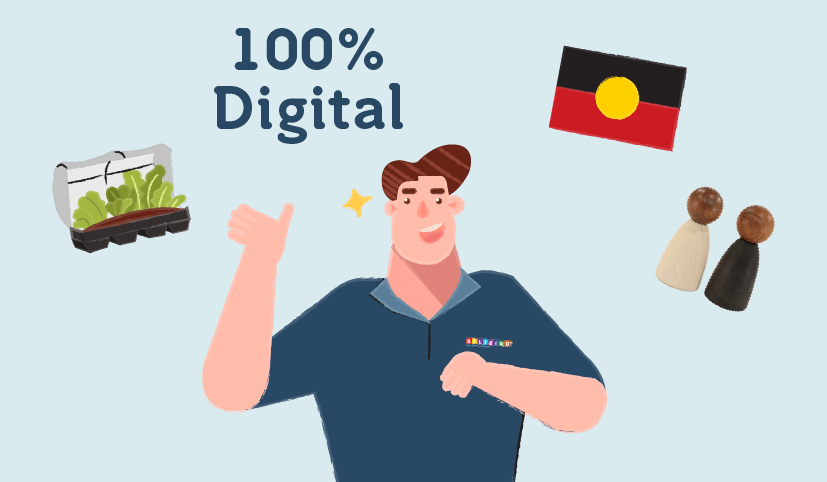 Less paper means less waste
Saying goodbye to our bulky catalogues means we're reducing the amount of trees we rely on to do business, and in turn drastically reducing our environmental impact. We predict that by converting our catalogue into an online store, we're saving 1,000 trees every year!

We're also extremely passionate about early education, inspiring curiosity and empowering every child to be their best self. Our mission is to provide high quality and innovative resources that inspire educators to create engaging environments that inspire children. By embracing sustainability in everything we do, we hope to inspire educators to bring this into the classroom and teach the next generation to treat the world we have with respect.

100% online catalogue
You'll have complete access to our dynamic and constantly up-to-date product range with regular new releases all year round. Although we love planning ahead, and we know you do too, we understand that sometimes new ideas spring up or supplies run out mid-way through the term, therefore having our current range live and always up to date online avoids any disappointment from product deletions advertised in out of date paper catalogues and having live stock status online, means you're in control of your purchasing. Our entire 2020 range is now available in our online store, with everything you need just three clicks away.

To create a better digital experience
Making our ordering eCommerce focused also means we can easily expand our product offering and you can easily source items that can sometimes be notoriously hard to find. The easier it is for you to place an order, the easier it is for us to send it out to you, so you'll be able to receive your items faster. Plus, we've added a wishlist section, so you can work with your team and within your budget. Wishlists can be named to suit your needs and items in wishlists are easily added to your cart to order or create a quote from.

Optimised for early learning educators
Updated search terms give you the most relevant results, so you can say goodbye to the time-consuming task of trawling through bulky catalogues to find what you need. We also have a live chat function for those moments when you just need some help from someone.

To provide you with the best resources
We believe every child deserves to be their best self, and that the critical foundation of brain development is built in their early years. That's why our new website will have regular blogs and resources designed to inspire you and enrich their education. With two new blogs every week, and inspiring, informative and up-to-date content always readily available to you, we're acting on our mission to provide resources to inspire educators and spark the curiosity, creativity and imaginations of your children.

Still have questions about our digital transition? Download our informative brochure today.

Ready to shop? Head to our online store to begin shopping our exciting new 2020 product range!