Account Managers


Bellbird has a National team of dedicated professional Early Education Account Managers with extensive industry experience who are on-the-road and available to visit educators in person or in a group setting, to give advice, offer support, assist with orders, give product demonstrations, product training to staff and attend to any issues/needs as required.
All our Account Managers are equipped with the latest technological devices as well as new products in order for them to best be able to meet their customers' expectations and bring the products to life.
We have Account Manager's in most major areas of Australia, for your Account Manager's details see the map below.
Your Account Managers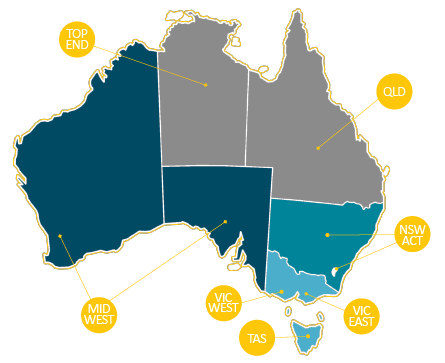 Account Managers Details

Sarah Mulder
- Internal Sales

03 8795 6999

Send Sarah an email
smulder@bellbird.com.au

Leah Brookes
- Account Manager

0439 318 853

Send Leah an email
lbrookes@bellbird.com.au

Sara McConnell
- Account Manager

0425 801 427

Send Sara an email
smcconnell@bellbirdkidz.com.au

John Haywood
- Account Manager

0428 023 706

Send John an email
jhaywood@bellbird.com.au

Julie Josephs
- Account Manager

0408 765 467

Send Julie an email
jjosephs@bellbird.com.au

Claire Lawrence
- Account Manager

0413 440 422

Send Claire an email
clawrence@bellbird.com.au

Sharon Donnellan
- National Business Development Manager

0413 440 823

Send Sharon an email
sdonnellan@bellbird.com.au