Why Bellbird
Bellbird is a 100% Australian family operated business in it's 2nd generation of the Dean family, that started from the humble beginnings of one man in a van to grow into an Australian wide business with a great team passionate about bringing the best resources & furniture into early education.

Why Bellbird?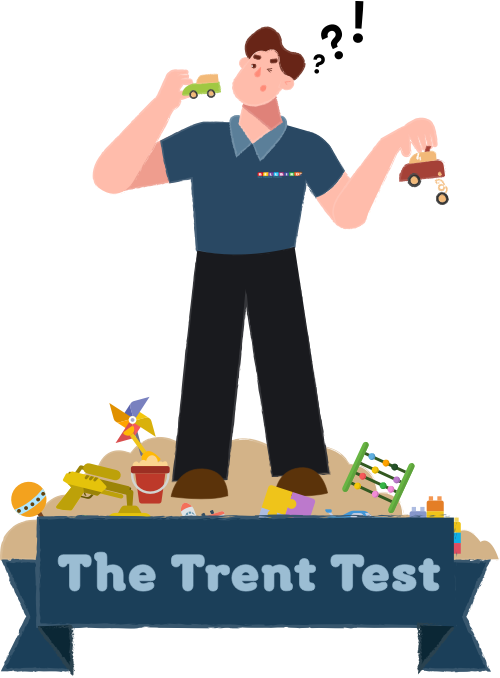 Inspiring Curiosity in Early Learning
At Bellbird, we believe that every child deserves to be their best self and that the critical foundation of brain development is built in their early years through being curious in their environment. Don't you just love the question "Why?"
It is our mission therefore to provide high quality and innovative resources that inspire educators to create engaging environments that spark the curiosity, creativity and imagination of children. Many of our resources are open-ended, natural and fun waiting for children to bring them to life!
100% Australian & Family Owned
John and Kaye Dean acquired Bellbird as a one man in a van selling art and craft supplies on the Mornington Peninsula in Victoria using the shed on their family property in 1987. Trent the youngest of their 3 children came into the business in 2003 working with them until their retirement in 2009.
Trent & his wife Angela purchased Bellbird to carry on the family business into another generation with the ambition of leaving a legacy for their children and to continue to provide a solid workplace for their staff and their families.
Read more about the Bellbird Story here
Customised New Centre Fitouts
With over 30 years experience Bellbird is Australia's new centre, start-up, extension, and refurbishment specialist. We offer personalised service working with you to manage the entire project from concept to completion ensuring you pass inspection first time.
Click here to to find out more
Early Education Trained Team
We have a national team of Early Education Resource Advisors on the road and in customer service most of whom are from the industry having studied and worked in Early Education. They are therefore able to provide resource solutions for your centre's pedagogy needs and are as equally passionate as you about "each child reaching their full potential."
Our team can assist with orders, facilitate product demonstrations and training to you and your team and attend to any of your centre's resource issues or needs as required.
Speedy National Delivery - Free Freight over $200*
Bellbird offers fast, efficient service and all goods are packaged with care. Our aim is to dispatch all orders of in stock products within 48 hours.
We offer free freight on all orders valued over $200 excluding GST to most metro & local country areas Australia wide and a flat rate of only $9 for orders under $200 ex-GST. This applies to our Freight Zone 1 only covering approximately 90% of the Australian population.
Please refer to our freight zone map for further details.
Quality Driven with The "Trent Test"
All products are carefully curated and selected by Trent, who conducts his personal test on them to ensure they deliver on purpose, quality, versatility and value. The Trent Test also involves robustly testing a product beyond the required safety standards to ensure longevity in an early learning environment.
Our range is constantly being updated to bring you only the best quality, early learning-focused products from suppliers who focus on durability and value for money.
Customer Comes First
Since the beginning, we've upheld John Dean's (man in the van)'s fundamental values of customer service: nothing is too hard, and we always strive to deliver personal, friendly service with a smile.
Sustainability Focused
At Bellbird we are passionate about the environment…...we are the first education resource company to stop printing catalogues….making the decision to save 1,000 trees per year and deliver to you a full digital experience.
We also source products that are sustainably sourced from renewable resources and of a high quality that are built to last for years.