Block Play
Profile:
Play is a powerful learning tool for children that promotes agency and aid development of fundamental social, emotional, cognitive and problem solving skills. Learn more about how to use play for early learning at home!
Written by: Leah Brookes
Blocks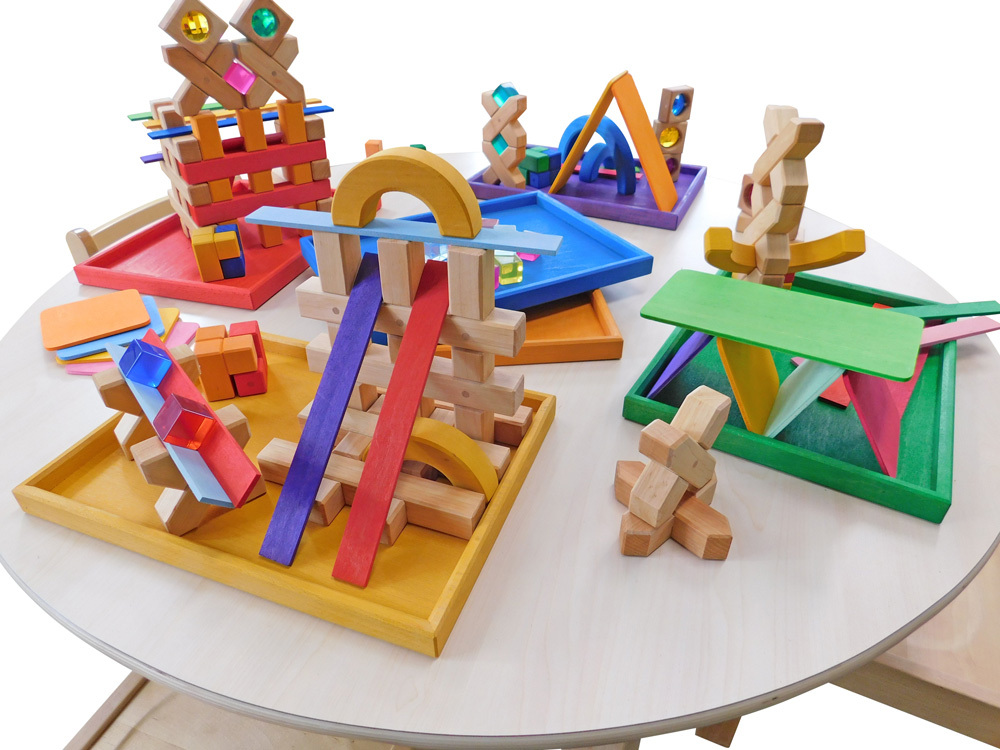 Blocks are a child-centred, play-based, open-ended resource designed to teach children metacognition, problem solving, maths, engineering, social skills and intrinsic motivation.
Children bring ideas to life through blocks. They create their own play spaces as they test theories and hypothesise. "What if..." During this process, children also explore through mathematical and engineering concepts such as measurement, fractions, numbers, one-to-one correspondence, balance and structural integrity.
Emergent literacy is supported by block play as children are introduced to mathematical language, engineering terms and architecture supported by research using the internet, posters and books. They can create their own plans designing buildings, transport, cities, zoos or fantasy worlds and make signs to incorporate into the constructions.
Blocks also build resilience and confidence as children negotiate, challenge themselves, reassess, redesign and rebuild. These experiences can facilitate a positive disposition to learning as children use words such as have a go and try again. Other social skills such as turn taking, negotiating and collaborating are also developed through block play.
Block Play Resources
Related Articles
Activity Library

5 Reasons To Love Nature Play

There are even more reasons to love spending time in nature with our children - here are some practical suggestions for advocating outdoor play and learning into high quality programming, with an emphasis on creating time and space.

Read more

Activity Library

Decorated Photo Frame

Photo frames make the perfect gift. Now mum's favourite photo can be placed in a handmade frame! These plain, paper mache photo frames are easy for children to decorate and are made with a strong material allowing the frame to stand upright.

Read more