Elements of the Perfect Block Play Areas for Children
Profile:
Block Play is a favourite area for children's play, both indoors and outdoors. Read all about how adding a few key elements to these spaces can extend imagination, creativity and engagement between children and their peers.
Written by: Bellbird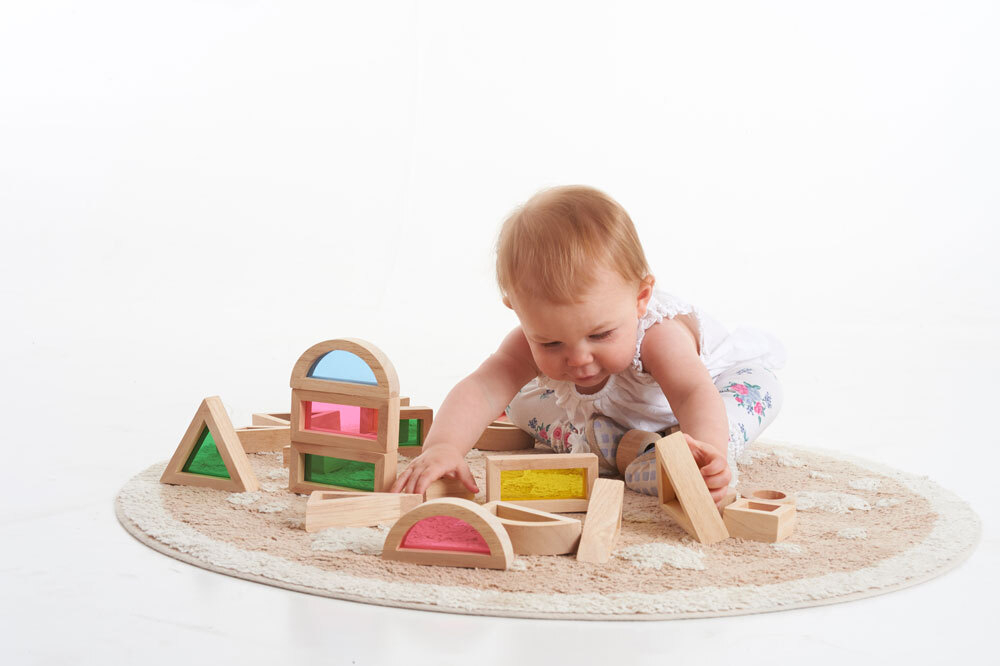 Blocks and block play are usually a much loved favourite activity for children in any early childhood setting.
While younger children may mouth them as a way of getting familiar with them, before learning to stack and tip them over, delighting in the loud banging and crashing sounds that can be made - it can be a very different story when it comes to older children's planning and developing super structures, that often are requested not be touched!
Ideal for teaching and learning early mathematical skills, blocks are essential tools in assisting the understanding of how things work, why they work, and possibly why they don't.
Trying to explain the physics behind block and structural building isn't always simple, but in a child's eyes the explanation comes from the discovery phase of trial and error.
Sorting, stacking and aranging blocks to fit in just the right ways allows invitations for children to try things without always a firm intention or expectation.
One of the many bonuses of block play is that whole cities and towns could be imagined and created.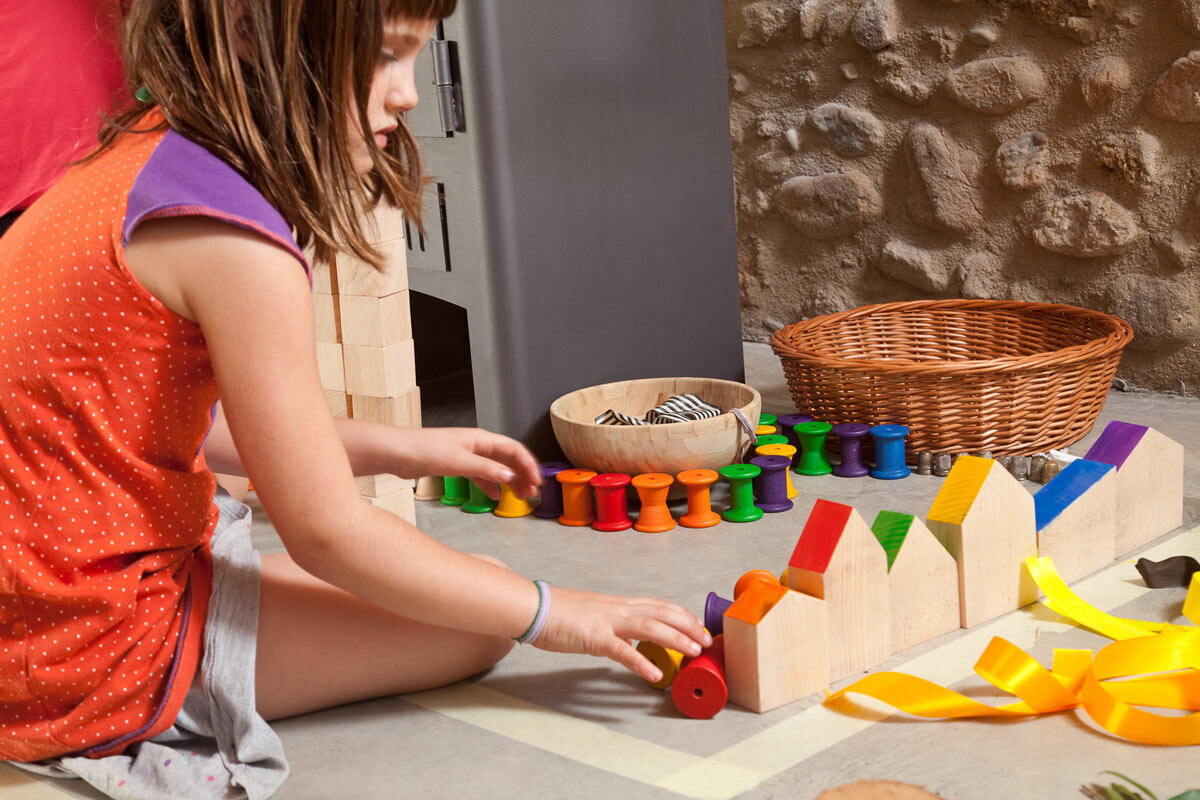 Another is the mulitple ways children think to use and incorporate them into their play in the most inventive ways.
What an adult might see is a arc shaped block, stacked amongst several others, varying slightly in size, with one function.
Children find it intuitive to utilise them in many other ways, often to correspond with their play.
Many children use blocks to represent mobile devices such as phones and Ipads just like the ones they or the adults around them have.
Encouraging this creativity can be extended simply, by inviting children to make a paper key board to stick on the top of a block to represent the numbers or apps that would fit on the screen.
Different sized blocks can be used to create new surfaces at heights that might suit children who don't always want to sit at a table.
For younger children block play is an opportunity to develop dexterity and hand eye coordination, especially in the company of adults who encourage their exploration as they develop persistence and memory recall skills at the same time.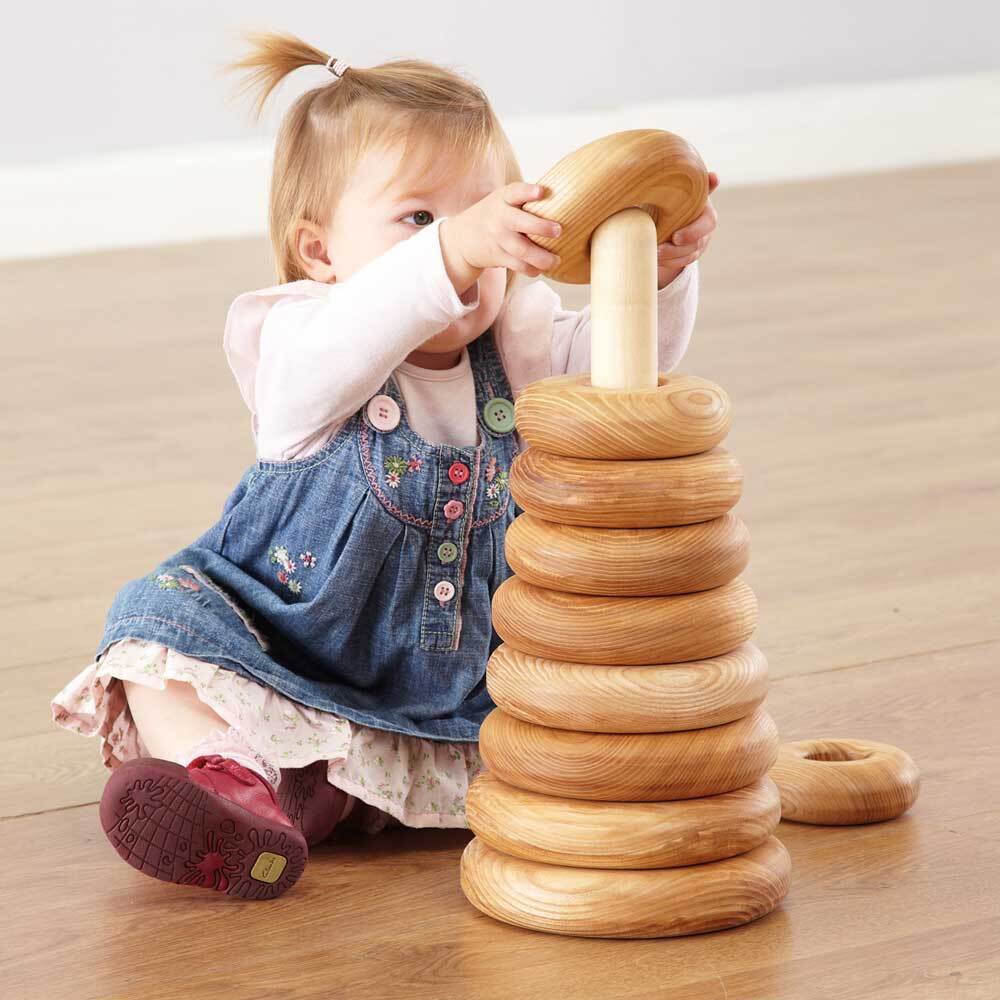 Measurement, fractions, numbers, one-to-one correspondence, balance and structural integrity.
Emergent literacy is supported by block play as children are introduced to mathematical language, engineering terms and architecture supported by research using the internet, posters and books. They can create their own plans designing buildings, transport, cities, zoos or fantasy worlds and make signs to incorporate into the constructions.
Blocks also build resilience and confidence as children negotiate, challenge themselves, reassess, redesign and rebuild. These experiences can facilitate a positive disposition to learning as children use words such as have a go and try again. Other social skills such as turn-taking, negotiating and collaborating are also developed through block play.
Block Play Resources
Related Articles
How Water Play Teaches Children the Importance of Conservation

Whilst recognising that water is a precious resource, when using it to explore and explain its importance to life, children can learn valuable information about how and why it sustains life.

Read more

Exploring Change through Scientific Processes

With just a few ingredients, simple experiments can be conducted with young children that assist in exploring the learning of abstract processes that create temporary and permanent changes.

Read more