Seasonal Catalogue Term 3 & 4 - 2018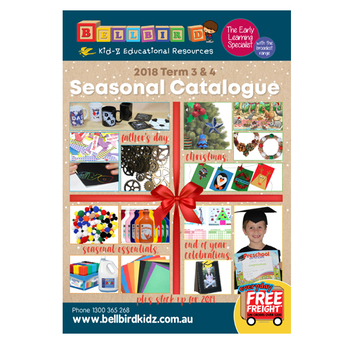 Check inside for all your resources to help you get organised for end of year celebrations. We have all your activities ideas and craft needs covered for Father's Day and Christmas. Plus top up on all your essential Art & Craft supplies.
Contact us for a physical copy on 1300 365 268 or request a copy by clicking here. Our files are in Abode Acrobat PDFs, to view the PDFs you will need Adobe Acrobat Reader.