The Benefits of Heuristic Play for Infants and Toddlers
Profile:
Heuristic play invites babies and toddlers to investigate the properties of everyday objects, such as wooden spoons, pots and pegs in their play to explore the properties of the objects - supporting their developing cognitive and language skills.
Written by: Bellbird
Heuristic Play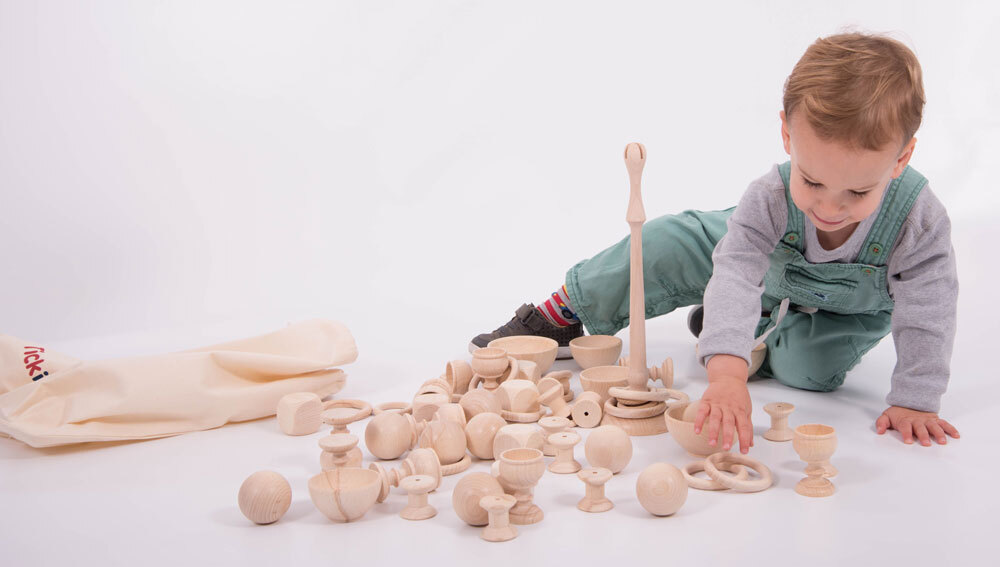 Heuristic play is important for babies and toddlers as they interact with real world objects to explore and understand the properties of the object using their senses.
It is through this interaction and exploration that they are able to form an understanding of the world around them.
Using every day objects, such as wooden spoons, pots and pegs in their play that they can explore the unique properties such as identifying :
The weight of the item - is heavy or light...?
The sound of the item - is it noisy or quiet....?
The feel of the item - is it smooth or rough...?
After extensive, open ended exploration it leads the child to understanding the purpose or function of the item within their own time frame; making it a very different experience in actively discovering how everyday things work.
Experiences such as these help to develop children's innate curiosity and support other vital skills including cognitive and language development.
It is easy to create 'Treasure Baskets' to encourage independent play and investigation, allowing children to make their own choices from a selection of different everyday items filled in baskets or containers that are made easily available for children.
A few tips to remember
* Ensure that there are no sharp edges or items can be broken off
* Items are a safe size (to avoid choking hazards)
* Supervision and hygiene are essential to keep play safe and fun!
Related Articles
How Water Play Teaches Children the Importance of Conservation

Whilst recognising that water is a precious resource, when using it to explore and explain its importance to life, children can learn valuable information about how and why it sustains life.

Read more

Exploring Change through Scientific Processes

With just a few ingredients, simple experiments can be conducted with young children that assist in exploring the learning of abstract processes that create temporary and permanent changes.

Read more