Careers at Bellbird



Join the Bellbird Team
Bellbird is an Australian family-owned and operated essential business, who has been proudly providing resources to the Early Learning sector for over 35 years. Our head office is based in Lynbrook, in Melbourne's South East. As a member of the Bellbird team, you will enjoy a culture where staff wellbeing, balance and curiosity is encouraged. We have operated throughout Covid as an essential service to early education.
Current employment opportunities include
Please click the links above if these positions have sparked your curiosity!
For other opportunities at Bellbird, please email your interest Angela Dean - HR Manager on adean@bellbirdkidz.com.au
Please note at Bellbird, we welcome all applications and screen them without attention to race, age, beliefs, sex, orientation, gender identity and disability. We do require all on-site staff to be Covid vaccinated.
Why Work for Bellbird?
Our Why

We believe that play is a child's occupation, and is essential in creating the building blocks of early learning that enables them to become their best self.
Our Mission

To partner with early educators, to spark a child's curiosity and imagination, through quality, innovative, play-based learning environments, focused on unlocking their potential.
Our Vision

To be the preferred partner of early educators, leading the industry for quality and innovative play-based learning resources.
Our Values
FAMILY: We are family: Australian family owned; we work with honesty and integrity and celebrate the wins together.

PLAY: Play, be curious & learn with a growth mindset: We love questions, new ideas, feedback and being challenged

PARTNERSHIP: We partner with our customers; we put the customer at the centre of our business and deliver wow

QUALITY: We deliver quality product consistently and focus on continuous improvement.

SUSTAINABILITY: We think sustainable in all we do; in what we deliver; and how we deliver

SAFETY: Safety is prioritised in our business; in our offering and in our workplace.

PHILANTHROPY: we are committed to giving back to the community and the team.
Bellbird Perks:
• Celebrate your Birthday with a free day off
• Great team functions throughout the year & 20% staff discount on fantastic products
• Induction and ongoing training program to upskill/cross skill
• Work close to home in a light-filled fun supportive team environment with good coffee.
• Work for an Australian Owned family business where your voice will be heard and you will make a difference in a business that is growing.
Thinking About A Career Change?
Are you an early educator looking for a career change? We want to hear from you! We are always looking for brilliant people with a passion for early education, who have a growth mindset and a curious disposition. If you're interested in joining Bellbird please email Angela Dean - HR Manager on adean@bellbirdkidz.com.au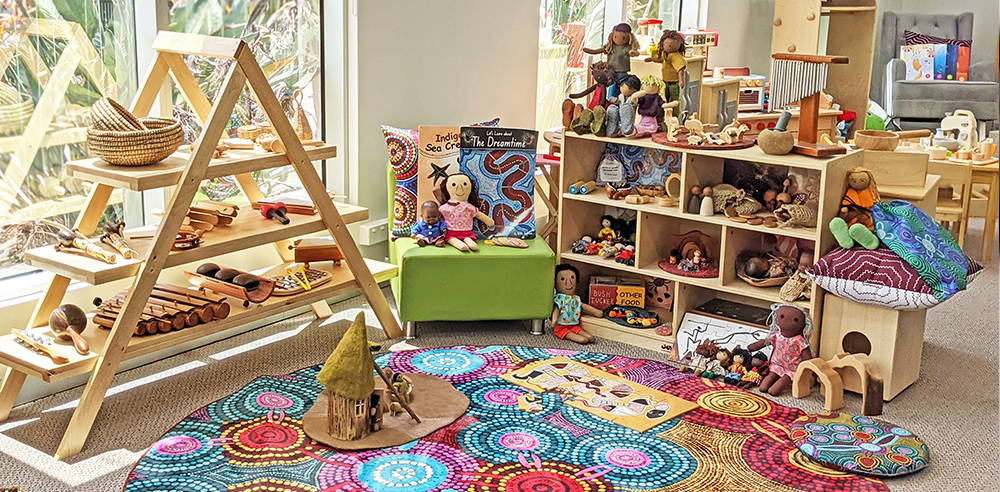 Contact us