Seasonal Catalogue Term 1 & 2 - 2016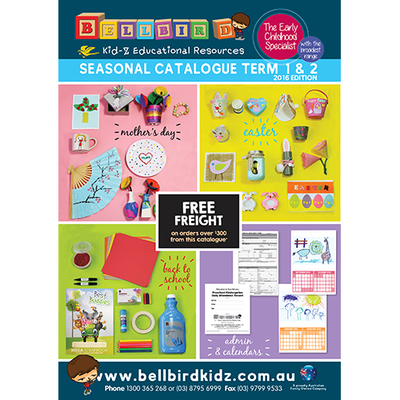 Everything you need in a Seasonal catalogue at the beginning of the year, covering all the important events.
Check inside for all your resources to help you get organised for a new school year. We have all your activities ideas and craft needs covered for Easter and Mother's Day. Plus top up on all your essential art & craft supplies.
BONUS Offer of FREE Freight when you spend over $300 out of this catalogue*
Our files are in Abode Acrobat PDFs, to view the PDFs you will need Adobe Acrobat Reader. To download a free version click here.